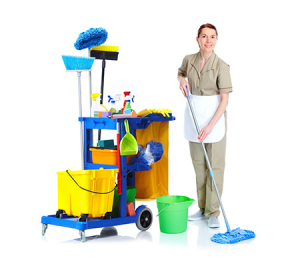 J&E Associates provides customized day porter services for a variety of situations. Our services include:
Restroom cleaning & sanitizing
Floor care
Entrance cleaning
Kitchen & lounge area including appliances
High & surface dusting
High traffic carpets
Window washing and blinds
Light fixtures cleaning
Meeting Rooms
Emergency calls
J&E Associates executive management team actively supports its daytime cleaning associates. Our managers visit each site to monitor the performance quality of our assigned day porter employees. J&E's day porter services provide custom programs for all impact areas with continuous services, on-boarding and safety training as well as compliance with all labor laws.
J&E's programs are excellent for multi-tenant properties with at least 150,000 square feet of cleanable lease space. But no worry, we can accommodate a facility of any size, and any industry.

We also commit to being environmentally responsible. All of our janitors use reusable, micro fiber towels and neutral cleaning agents that are environmentally-safe. Recycled items and trash are disposed accordingly in the directed areas or can be taken off-site upon request.
Join our list of satisfied, long-term clients, some of which have been with us since we opened our doors in 1988. We work with business owners to formulate a plan to keep their offices and work spaces clean and comfortable, thereby creating a positive working environment. We customize office janitorial services to meet the needs of property management firms, facility managers and building owners.
Need a one time or ongoing dayporter service. Call Us! Or Click Here