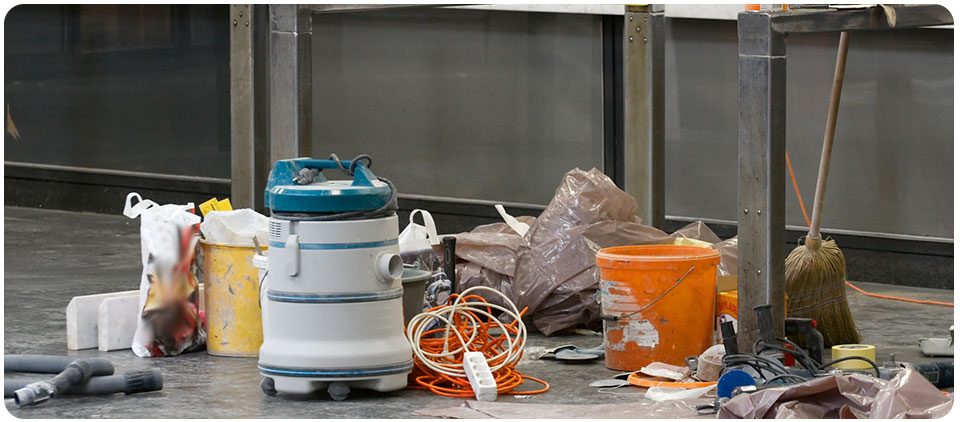 J&E Associates is a leader in construction cleaning for commercial properties including new construction, renovations, and remodeling.
Every crew operates at a very high level of attention to detail ensuring an exceptional final cleaning prior to tenant occupation.
Our capabilities exceed those of our competition, and include window cleaning, floor finishing, floor polishing, restorative cleaning, wood floor refinishing, pressure washing, and refuse removal. We are resourceful and reliable in meeting deadlines.
Our superior level of final construction cleaning has earned us a strong reputation in this industry and we welcome the opportunity to earn your business.

We also commit to being environmentally responsible. All of our janitors use reusable, micro fiber towels and neutral cleaning agents that are environmentally-safe. Recycled items and trash are disposed accordingly in the directed areas or can be taken off-site upon request.
Our experts are here for your construction clean up needs. Call us or Click Here