Continue to be a company that embraces quality, consistency, customer service and contributions of those whom we service and employ.
Becoming an organization recognized as the supplier of choice for both current and potential customers through quality service, safe practices, use of green products and dedicated employees.
Who We Are
We are personally committed to upholding a standard of excellence in our work. We strive to conduct ourselves with integrity at all times – towards our clients, employees, and our community.
Businesses know that the cleanliness of their building is a reflection of their own commitment to quality and professionalism. The success of our company depends on our ability to make our clients' workplaces not only look clean in appearance, but also be healthier environments to work in. We are committed to providing our clients a janitorial service that does quality work and one that is also honest, reliable, and responsive. A representative can be reached 24 hours a day/ seven days a week by calling our office. Our email address: servicedept@je-assoc.com , can also be used for more routine communication.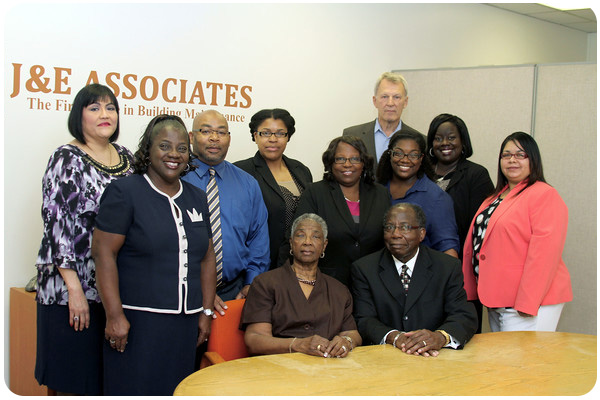 Thank you for visiting our website. If you have any questions about our company, or if you desire a free estimate for janitorial services, please contact us at 713-640-1177 or
Our Impressive Quality Control Program
There are many important aspects of a business's operation that affect employee performance and the quality of their work.  Following are the key points of the comprehensive Quality Control Program we implement at J&E Associates:
Hiring & Screening
Comprehensive Training
Supervision
Regular evaluations
Good communication
Performance incentives